Profile
Ducksch Anliker is committed to architecture that is distinct and lasting, that appeals to its creators and its occupants and that pays due and full regard to all environmental concerns.
Langenthal.
Zurich. Lucerne.
Since 1971.
In 1971 Christoph Ducksch, Arch. Ing. VDI, laid with the foundation of the sole proprietorship the foundation for today 's existing group of companies.
In 1977 Stephan Anliker joined the company as the first employee. Parallel to his athletic career, he finished the education as a dipl. construction draughtsman and afterwards to the dipl. architect HTL (FH). In 1986 Stephan Anliker became co-owner. From 1991 to 2000 Christoph Ducksch and Stephan Anliker led the company under the name Ducksch + Anliker Architekten AG together and in equal shares. In 2000 Stephan Anliker took over the shares from Christoph Ducksch.
Since then, Ducksch Anliker has steadily further developed into the company of today which plans, designs and carries out architectural projects for clients from a wide range of fields and with a vast array of individual wishes and needs. By diversifying our services, we have also created sizeable synergies among our various areas of activity – synergies whose benefits we can pass on to our clients.
All our work is firmly rooted in our high degrees of professional expertise in our various areas, in our exceptional commitment and in our ability to see, feel and appreciate precisely what each of our clients needs. We attach great importance to our own people, too: to helping them grow and develop, and to ensuring that they also share in our joint success. To this end, our Executive Management has steadily expanded over the years. Already in 2004 Sandra Hügli, Tom Jungreitmair and Markus Gerber became co-owners / partners and in 2011 Tom Rickli joined us. In 2018 Michael Fischer became another co-owner / partner. Gian Kämpf joined in 2019 as co-owner / partner.
Our Executive Management:
Stephan Anliker: CEO | Partner | Chairman of the Board of Directors
Sandra Hügli: Deputy CEO | Head of Branch Lucerne | Partner | Member of the Board of Directors
Tom Rickli: Head of Technical | Partner | Member of the Board of Directors
Tom Jungreitmair: Head of Industry & Retail | Partner | Member of the Board of Directors
Gian Kämpf: Partner | Member of the Board of Directors
Michael Fischer: Head of Branch Zurich | Partner
Jörg Schützle: Head of Project Development
Roger Stadelmann: Head of Construction Cost Management
Markus Gerber: Partner
Our services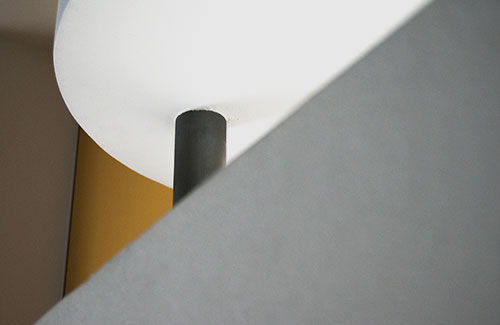 Architecture
An integral whole
As dynamic as architecture itself: that's what an architect needs to be to develop sustainable projects, provide the occupants of the finished product with their individual space and simultaneously help to create and maintain a spatial land- and cityscape with all due responsibility.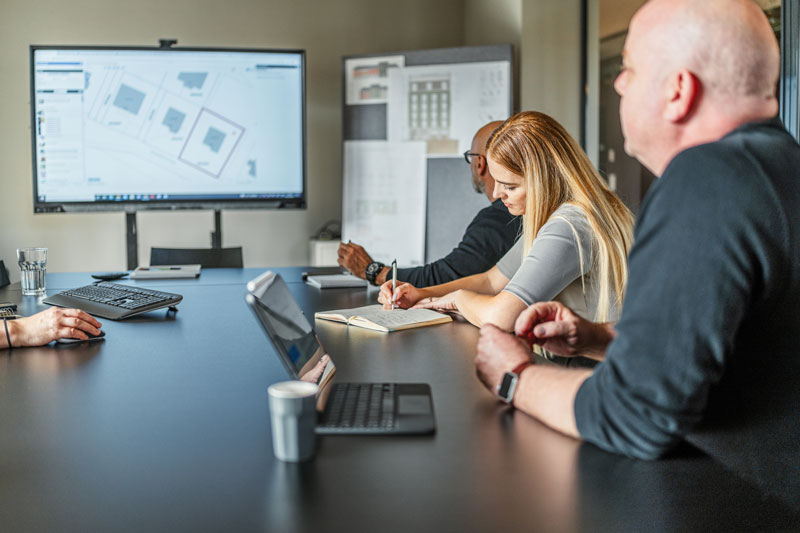 Project Development
Above and beyond
We see our job as not just turning our clients' wishes and ideas into reality, but also acting as a skilled and competent partner to critically appraise and further refine them, to ensure that we jointly achieve the best possible results.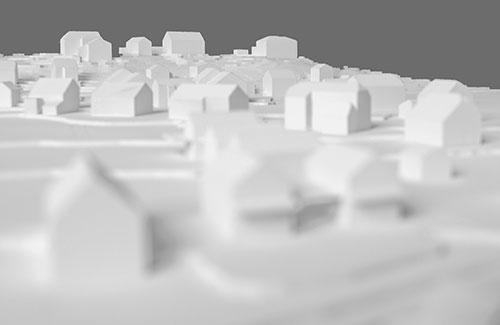 Total Contracting
All in one
When we serve as a total contractor, we see and treat our client's project as a single integral whole. By planning and executing the entire project ourselves, and under a fixed cost ceiling, we can not only minimize the interfaces involved but can also ensure optimum coordination throughout.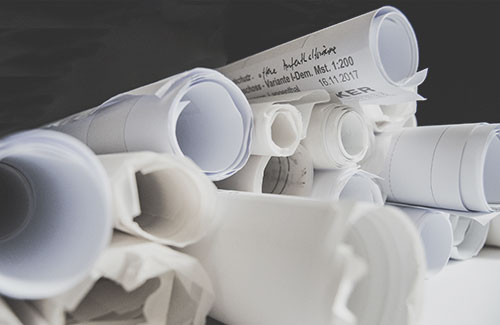 General Planning
One for all
Entrust us with your general planning and you'll always have one single contact for all your planning needs. You'll also have all your planning activities under one roof – which facilities collaborations and lays the soundest possible planning foundation for your construction goal.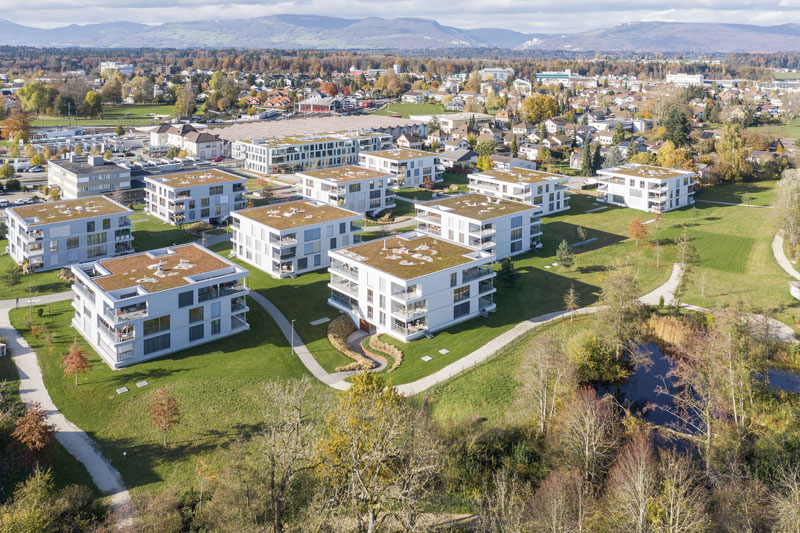 Immobilienmanagement
Was wir für unsere Liegenschaften tun, machen wir auch für Ihre. Ob Renditeliegenschaft oder Stockwerkeigentum - wir bewirtschaften, vermieten und verkaufen Ihre Immobilien fachkundig, persönlich und mit Begeisterung. Unser Angebot umfasst die Bewirtschaftung von Mietliegenschaften, Verwaltung von Stockwerk- und Miteigentum, Erstvermietungen sowie den Verkauf von Liegenschaften.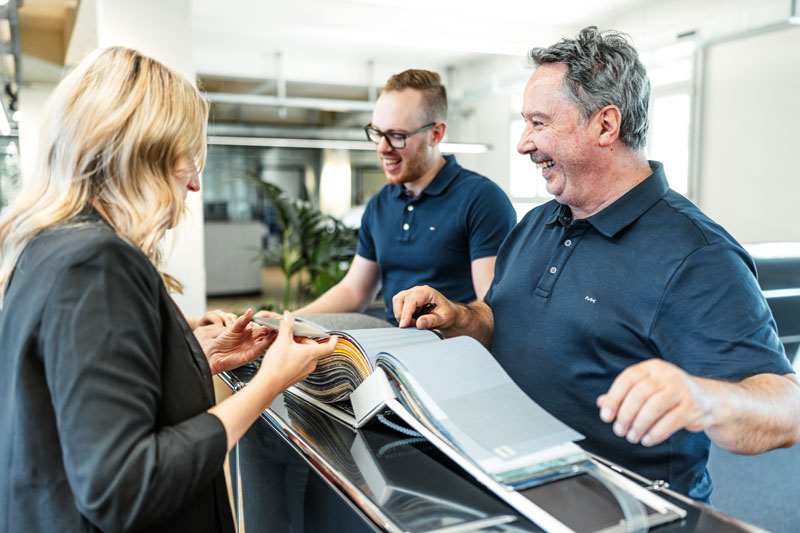 Consulting
More than plans
We'll do much more for you than plan if you wish. We can also provide advisers, assistants and professional representatives to help find your building land, finance your venture, bring your project to fruition, manage all the associated warranties and monitor your entire project accounting.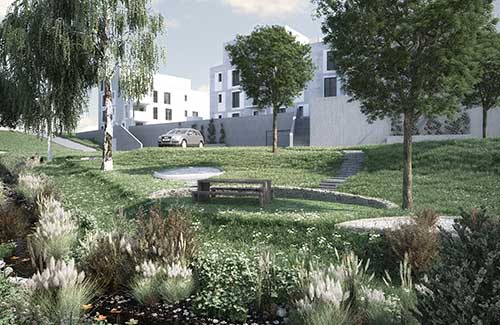 Visualisation
Tomorrow already today
The successful marketing of real estate does not only depend on economic and attractive figures. During planning, meaningful images can already arouse the emotion and the spatial disposition can be represented much easier. We support the imagination, longing and desires with visualisations for advertising and to complement the project planning.